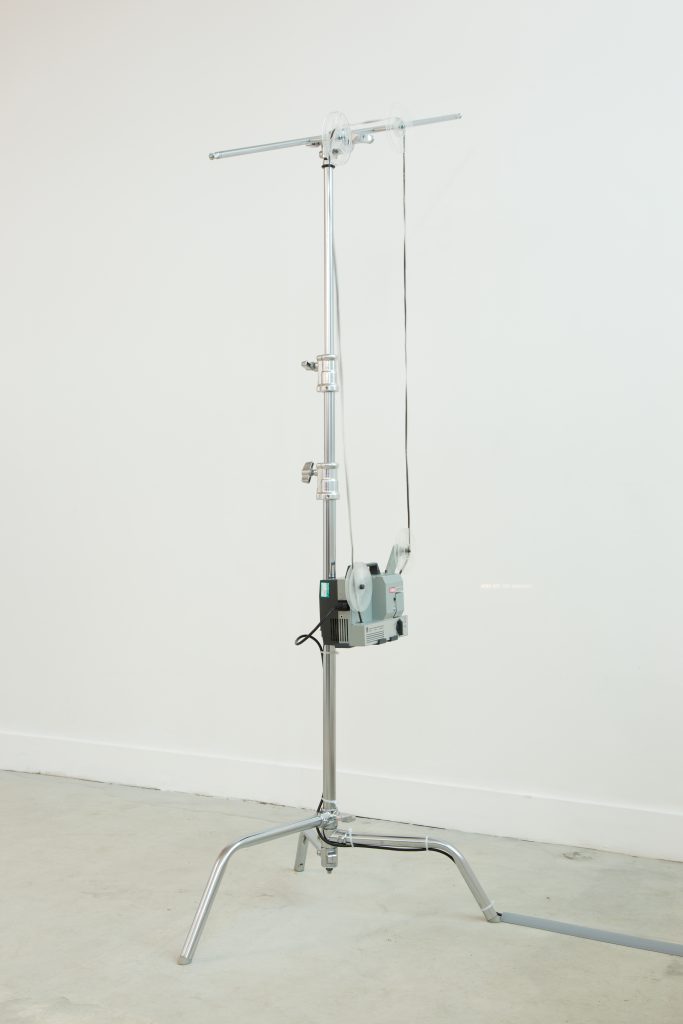 Destination Moon, 2019
looped hand spliced edit of super 8 footage from 'Destination Moon' (1950), one of the first science fiction films to consider the practical scientific and engineering challenges of space travel and to speculate on what a manned expedition to the Moon would look like. All the images of the moon have been edited out by hand, and only the fragments of text remain, forever anticipatory.
Super 8, Sellotape, Eumig Mark 501 Projector, Plastic reels, kettle lead, extension lead, chrome Century stand, boom arm, steel attachments, cable ties.